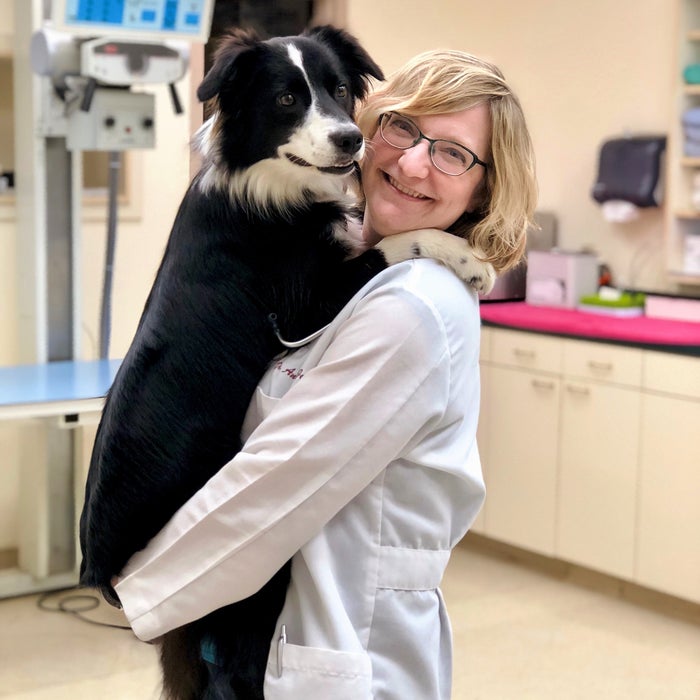 Dr. Anna Johnson, DVM
Dr. Anna Johnson is the owner and senior veterinarian at the Lawrence Veterinary Hospital. Growing up in Ghana (West Africa) gave her special insight into what life for our four-legged compatriots looks like without regular health care, and a passion for making life as happy and healthy as possible for the pets in our lives. She graduated from Kansas State University College of Veterinary Medicine in 2004 and spent her first five years after graduation in a mixed animal practice setting in eastern Colorado, before honing in on exclusively small animal medicine in 2009.
Dr. Anna believes in maintaining the best quality of life for our pets through preventive medicine and tailored diagnostic and treatment plans according to each pet and their family's needs. She loves the challenge of complex medical and surgical cases, but the heart and soul of what gets her up each morning is getting to be a part of making the best of the relationships between pets and their families. Dr. Anna enjoys reading, baking, and glamping with her husband and two children. When she is not doing that, she's busy keeping the peace between her geriatric house cat, "Mona", energetic Border Collie, "Cross", sassy Mini Aussie, "Chouli", and hunting Labrador, "Jack".
Professional Affiliations
International Veterinary Academy of Pain Management (IVAPM)
Fear Free Certified® Veterinarian
American Veterinary Medical Association (AVMA)
Douglas County Veterinary Medical Association (DCVMA)
Kansas Veterinary Medical Association (KSVMA) Areas of Special Interest and Certification
Dentistry
Pain Management
Geriatric Medical Management
Surgery
USDA Accredited Veterinarian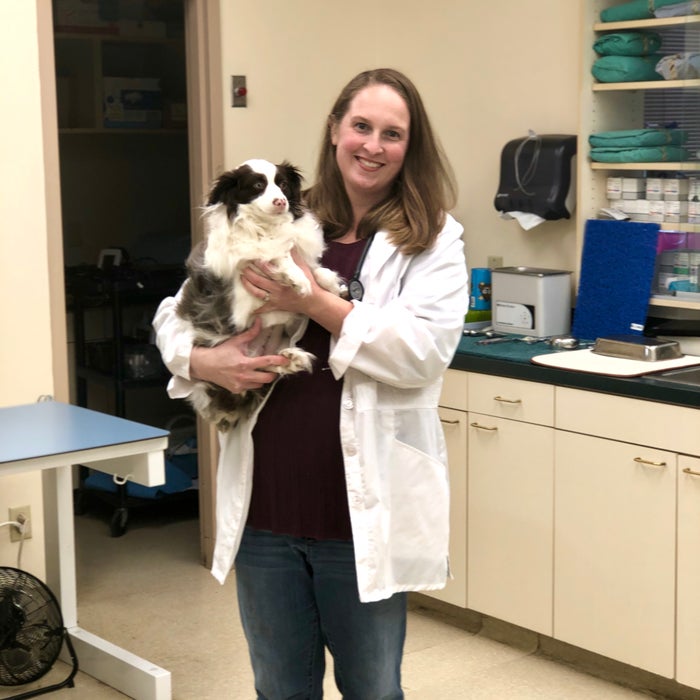 Dr. Jen Bussen, DVM
Dr. Jen joined the Lawrence Veterinary Hospital team in 2017. She graduated from Kansas State University with her bachelor's degree in animal science in 2009, and then her Doctor of Veterinary Medicine degree in 2013. Following graduation, she worked for a short amount of time at a mixed animal practice in Nebraska, and then was at an exclusively small animal practice in the Kansas City area for several years.
She loves being able to focus on helping pets, forming good relationships with their families, and strengthening the human-animal bond. Dr. Jen enjoys music, photography, and playing board games. She also loves spending time outside walking, hiking, and playing at the park with her husband and children. She has two cats, Nirget and DumDum, who keep her entertained as well.
Professional Affiliations
American Veterinary Medical Association (AVMA)
Douglas County Veterinary Medical Association (DCVMA)
Kansas Veterinary Medical Association (KSVMA)
Areas of Special Interest and Certification
Dentistry
Pain Management
Internal Medicine
Preventive Care
USDA Accredited Veterinarian